Which Porsche Models Come with a Manual Transmission?

If you have been in search of a Porsche with a manual transmission, you are in luck. Drivers who want the control and precision that only a Porsche manual transmission can provide have several sporty and sophisticated options to choose from. There are numerous 718 and 911 models that can be outfitted with a Porsche manual transmission. Let's take a closer look at your available options from Hendrick Porsche.
---
---
Porsche Manual Transmission Models
The following Porsche models are available with a manual transmission for added control on Matthews roads:
718 Cayman
718 Cayman S
718 Boxster
718 Boxster S
718 Cayman GTS
718 Boxster GTS
911 Carrera
911 Carrera S
911 Carrera Cabriolet
911 Carrera S Cabriolet
911 Carrera 4
911 Carrera 4S
911 Carrera 4 Cabriolet
911 Carrera 4S Cabriolet
911 Carrera T
911 Targa 4
911 Targa 4S
911 Carrera GTS
911 Carrera GTS Cabriolet
911 Carrera 4 GTS
911 Carrera 4 GTS Cabriolet
911 Targa 4 GTS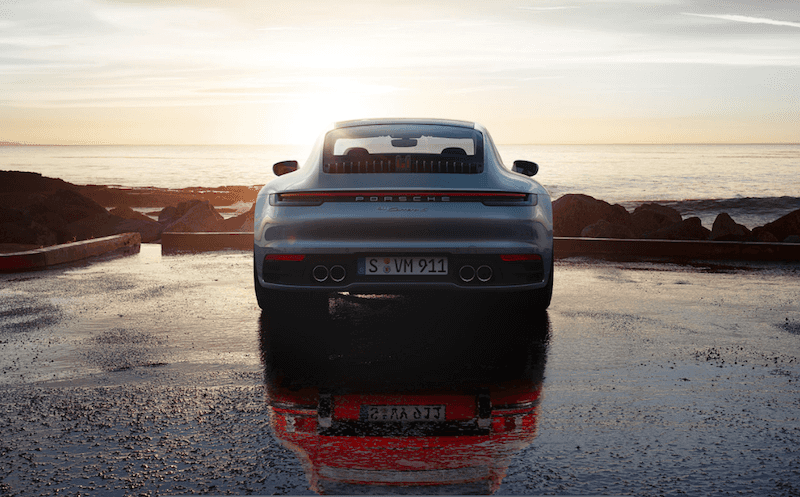 Porsche 718
Porsche 718 Cayman models deliver up to 300 hp, and Porsche manual transmission models can go from 0-60 mph in a lightning-fast 4.9 seconds.
Porsche 718 Boxster models can reach a top speed of 170 mph, no matter whether you opt for a manual or an automatic transmission.
Porsche 718 GTS models deliver a boost in performance, achieving up to 365 hp. When equipped with a manual transmission, this configuration can go from 0-60 mph in only 4.4 seconds.
Porsche 911
Porsche 911 Carrera S models can reach up to 191 mph on the track due to its 443-hp engine.
Porsche 911 Carrera models are offered in rear-wheel drive and are outfitted with the sleek and stylish 19-inch Carrera wheels.
Porsche 911 Carrera T models with the Porsche manual transmission can deliver a maximum 370 hp and 331 lb-ft of torque.
Porsche 911 Targa 4 models have a rear-engine layout, configurations with a manual transmission have a power-to-weight ratio of 9.4 lb/hp.
Porsche 911 GTS models deliver commanding performance specs. A twin-turbocharged boxer 6 engine generates up to 450 hp.
Find Porsche Manual Models at Hendrick Porsche
At Hendrick Porsche, it's easy to find a Porsche with a manual transmission or all-wheel drive. With so many outstanding options in the lineup, you are sure to find a configuration that matches your unique style and that features all of the items on your wishlist. Contact us today for more information about Porsche manual transmission models.